Travel set kit (4.1, 4.3, 4.5)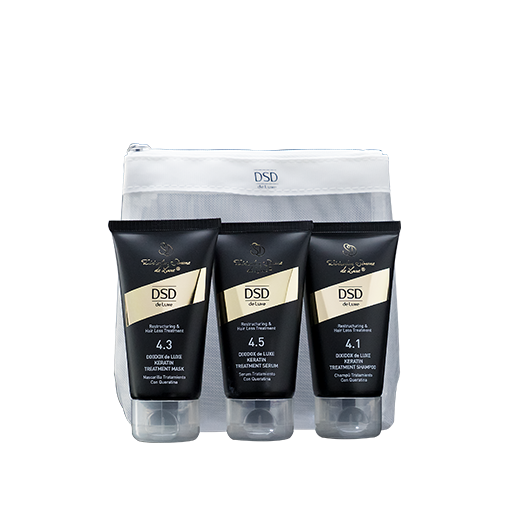 DSD de Luxe Keratin series Travel set (shampoo, hair mask and hair serum) helps to improve damaged hair structure and improves hair growth. This is a perfect way how to try out our excellent products and make sure about the effect it provides. Perfect for taking care of your hair even when you travel.
The products revitalize and repair the damaged hair structure due to high concentration of hydrolyzed keratin and collagen.
After product application hairs acquire noticeable shine, strength and volume.
This set contains: