009 Vasogrotene GF Mask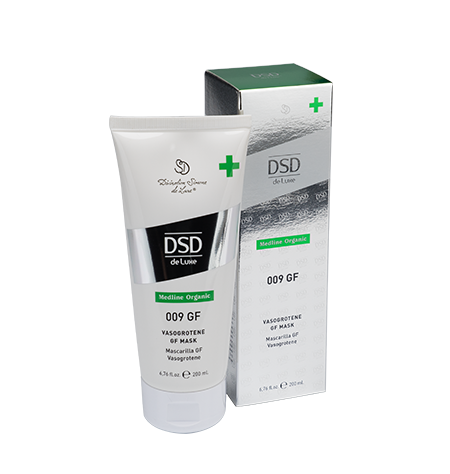 Vasogrotene Growth Factor Mask contains nourishing active ingredients for the hair and Growth Factors.

Growth Factors are natural signals that your body produces to maintain hair growth. Grotene, Vasqulin and Bio-proteinol ingredients are known to help to promote hair growth in both men and women. Grotene decreases cell apoptosis caused by DHT, increases melanin synthesis and activates WNT signal that brings hair-growth effect. Vasqulin provides nutrition to scalp and hair root for healthier and thicker hair shaft by stimulating angiogenesis.

So, actives were added to help with poor scalp microcirculation, follicle atrophy caused by dihydrotestosterone, intense emotional stress, hormonal changes and follicle aging. The mask rich in keratin, repairs and strengthens dry and damaged hair. It works from the hair roots to the tips, decreases hair shedding and stimulates hair growth, leading to all round healthier, thicker-looking hair.
How to Use: Apply to wet hair. Massage thoroughly throughout the hair and scalp. Leave from 5 to 10 minutes then rinse thoroughly. Use 1-2 times per week for best results.
Ingredients: Aqua (Water), Cetearyl Alcohol, Propylene Glycol, Cetrimonium Chloride, Alcohol Denat., Isopropyl Alcohol, Menthyl Lactate, Oligopeptide-74, Oligopeptide-91, Hydrogenated Lecithin, Hydrolyzed Keratin, Butyrospermum Parkii (Shea) Butter, Placental Protein, Glycine Soja (SOYBEAN) Oil, Sodium Oleate, Magnesium Chloride, Disodium Edta, Phosphoric Acid, Triethanolamine, Quaternium-80, Hydroxyethylcellulose, Glycerin, Sodium Succinate, Cellulose, Magnesium Nitrate, Sodium Acetate, Methylisothiazolinone, Methylchloroisothiazolinone, Chlorphenesin, Phenoxyethanol, Butylene Glycol, Parfum (Fragance)
VOLUME: 200ml